Presentations
Festival Off PHotoESPAÑA 2020. Ana Lessing MenjíbarJune 2020–August 2020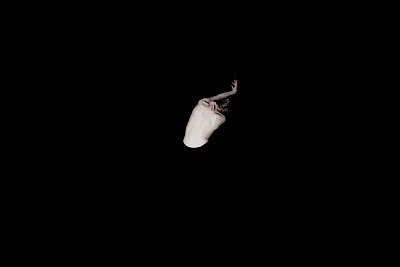 Ana Lessing Menjíbar is a German-Spanish artist who lives and works in Berlin.
In 2020 she graduated in the performance art Master's program, Solo/Dance/Authorship (SoDA) at HZT-Berlin. Previously she studied Visual Communication in Berlin and Sydney and graduated in 2008 from the University of the Arts Berlin (UdK). At the same time, she has been performing as a flamenco dance soloist for many years, a dance which she studied from an early age on.
In her interdisciplinary practice, she explores notions of the performative, merging dance and performance with media such as photography, video, and installation. She investigates the relationship between body, sound, and space to reveal a series of states and to construct poetic worlds holding emotional and energetic journeys. Here, the body is used as a starting point for confrontations with social and emotional topics in relation to space, time or society.
She continuously investigates a conceptual interpretation of contemporary flamenco, stretching the genre and movement vocabulary to locate its transformative potential within the context of performance where the body is addressed as a unique source of sound and rhythm.
Her works have been seen at tanzhaus nrw, Berliner Philharmonie, Villa Romana (Italy) or Women's Views Biennial (Spain) amongst others.
← previous (3/19)
Postcards from the lockdown next (5/19) →
The world and a plant (Die Welt und eine Pflanze). Works by Ellsworth Kelly