Presentations
III Festival Miradas de Mujeres 2014. Fátima Conesa: LabyrinthMarch 2014–June 2014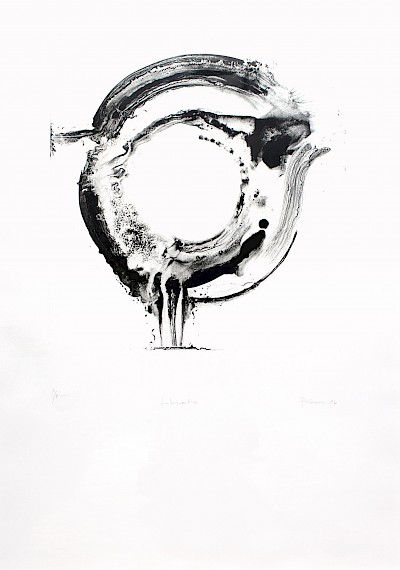 Title

Labyrinth

Numbered

P/A

Year

2013

Technique

Lithography on aluminium plate

Award

Short listed XX National Print Award MGEC Marbella Foundation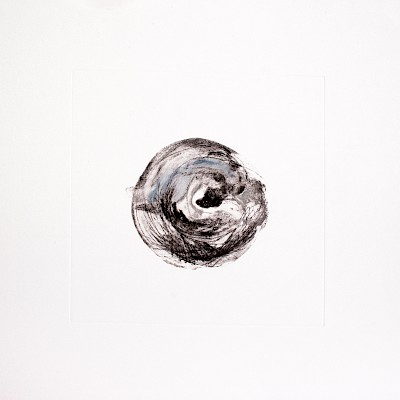 Title

Ruta XXXIII

Numbered

1/1

Year

2014

Technique

Additives and drypoint on methacrylate plate, coloured with watercolour and graphite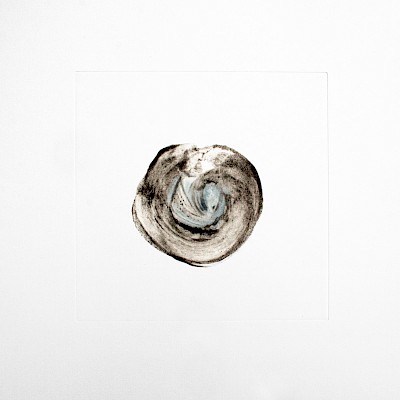 Title

Ruta XXXIV

Numbered

1/1

Year

2014

Technique

Additives and drypoint on methacrylate plate, coloured with watercolour and graphite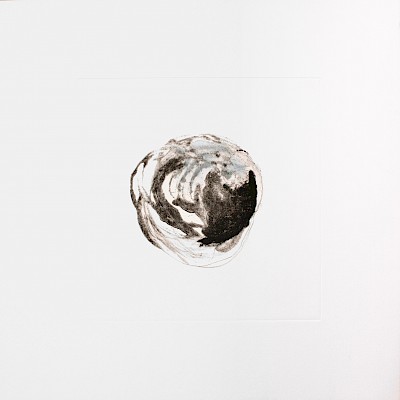 Title

Ruta XXXV

Numbered

1/1

Year

2014

Technique

Additives and drypoint on methacrylate plate, coloured with watercolour and graphite
With this exhibition Fátima Conesa challenges us to get into the labyrinths of her creation through new prints and drawings. Every maze is an image somehow hypnotic, a refuge where we can meditate, a window to the subjective.
Looking at her works we can immediately understand she is a good printmaker that uses technique with assurance and obtains outstanding results. Surfaces can be as different as aluminium or methacrylate and the techniques can move between the traditional lithography and the more contemporary additives techniques, whilst not forgetting drypoint or watercolour to hand paint some prints.
Aesthetically it is a work that corresponds to gesture in art, reminding us of the artistic French movement called supports surfaces, a contemporary of the American Abstract Expressionism. It is also related to the Yi School of Chinese abstract art, which forms reminds those of Fatima labyrinth.
In addition to those references, Conesa's style is sober, frank and direct. The very moment of creation is intense and short, but not spontaneous. She herself calls it the result of a kind of "zen state of mind," because before the execution her thoughts do not rest, but at the time of making it real the brief gesture materializes the strength of her artistic ideas.
In Fátima Conesa's career this series marks an end of a purely abstract period and opens a new path to other images that, undoubtedly, will catch our attention again.
The works of Fátima Conesa have been recognized with some awards such as Certamen de Artes Plásticas Desencaja 2013, Beca Casa Falconieri in the First International Print Festival Fig Bilbao, short listed for the XX Premios Nacionales de Grabado MGEC Marbella, First Prize III Bienal de Grabado al Aguafuerte de Valladolid, First Prize in the 21st edition of Certamen Joan Vilanova de Manresa or Beca 2012 Fundación CIEC of Betanzos, amongst others.
There are beautiful and well surfaced paths where men and women of strong principles gently walk along their lives. End of bucolic quote. However this text is not a pastorale but rather a text for an artist, a señorina who insists on ignoring the direct path and instead builds labyrinths again and again. Through them we can travel from one place to another in the most difficult way. We know famous explorers of labyrinths. Some of them stay in one of those mazes along the years and suddenly, due to a revelation or reaching their limits, change to a completely different one: Kandinsky, Rothko, Malevich and the rest of the foolish Russians. Others prefer to wander around the same paths over the years and refuse to abandon the warm passages so well known. And we have Picasso, yes, Málaga's little man who every morning had some coffee with labyrinths for breakfast. We know the twists and turns through the twisted mazes, their walks looking for a strong Minotaur or a languid girl that brings a happy ending to the film. But it is difficult to track a work that it is between two labyrinths. As far as I know that is the case of this exhibition by Fátima Conesa. FC says: friends, I have just left a complicated labyrinth and I know I am approaching a new one. I only have some minutes of oxygen, I can only walk in a straight line a few meters. The work done in the meantime you can see now in málaga-la bella, a work of pleasant and happy appearance, made by an artist who doesn't have to roll up her sleeves and fight against good manners and the perfect wife manual. However Fátima, as all of us know, will do it again. She will stand in front of a dark door and walk again in a new darkness, laughing at motorways of four lanes and whispering with renewed emotion the quote of the comic: These are my principles; If you don't like them I have some others.
View the work of Fátima Conesa →
← previous (9/19)
The Japanese Album next (11/19) →
J. Doña: The Sum Project