Our project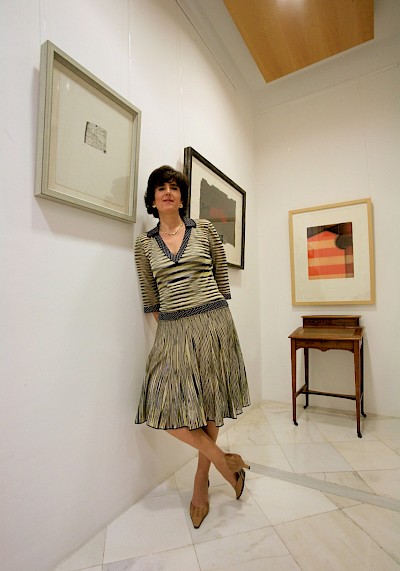 Fotógrafo: Pepe Ponce
Yolanda Ochando Obra Gráfica is a private space exclusively dedicated to graphic artwork and artists books.
We are located in a 19th-century building designed by Eduardo Strachan Viana-Cárdenas that is situated in the very heart of the city of Málaga, enjoying magnificent views of its port and park. We are halfway between the Picasso Museum and Málaga's Centre of Contemporary Arts (CAC), the city's new artistic axis. Our building has been refurbished under the direction of the Málaga-based architects Rafael de Lacour y Alberto Santoyo.
Open in October 2004, our centre is an alternative to conventional art galleries.
The singular nature of the space, the distribution of the works in an environment that is decorated and furnished as if it were a private space, and the library that is dedicated exclusively to graphic arts creates a meeting place for people who think that far from being a lesser technique, artwork on paper is one of the most beautiful and profound artistic expressions and that this technique has, over the last century, come to occupy a privileged place in artists' creativity.
Yolanda Ochando Obra Gráfica's fund of graphic artwork and artists books spans the period from the early 20th-century vanguards to the works of today's young artists, including works by the most widely recognised contemporary artists.
Periodically, we organise presentations of prints and books by artists whose exceptional gifts merit special attention.